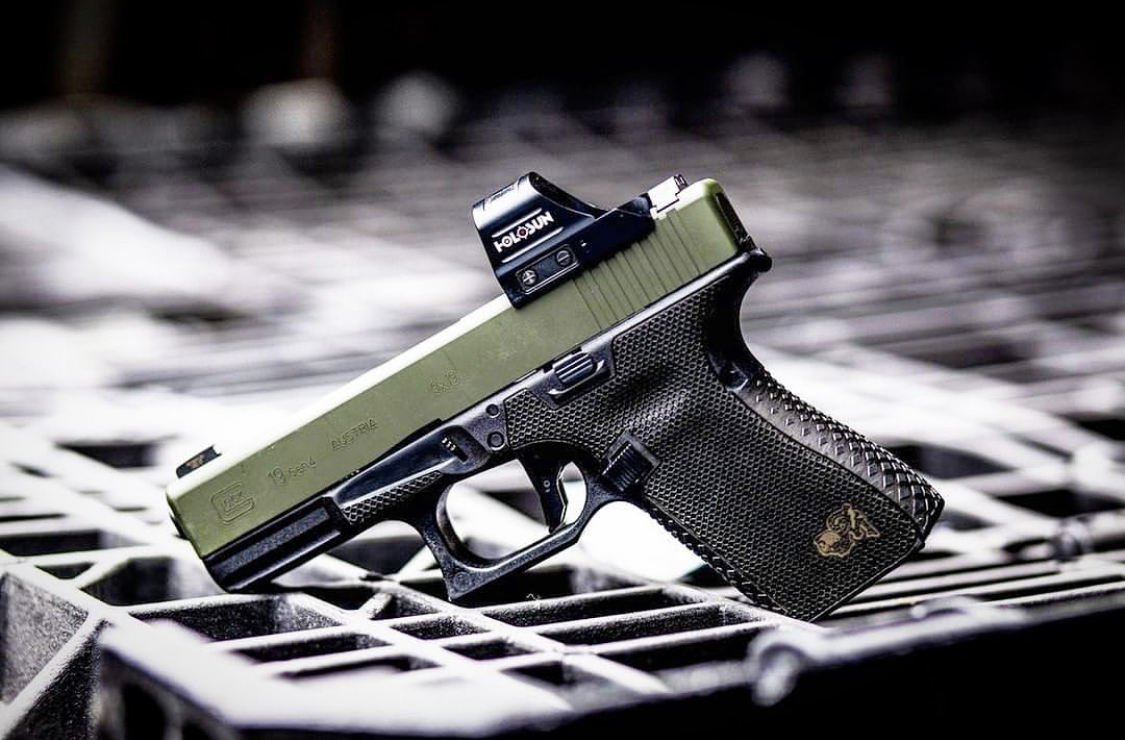 The Benefits of Cerakote:
"It looks fantastic.  It wears hard.  It protects the gun amazingly.  It keeps the lubrication where it needs to be.  It just plain works!"
–Corey Estill (USPSA Division Grandmaster) 
Cerakote is a Polymer-Ceramic Composite coating that can be applied to metals, plastics, polymers and wood. The unique formulation used for Cerakote ceramic coating enhances a number of physical performance properties including abrasion/wear resistance, corrosion resistance, chemical resistance, impact strength, and hardness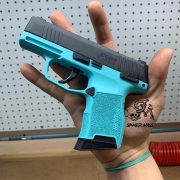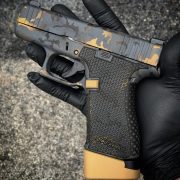 Urban, Choco Chip, Woodlands, Naval, and everything in between.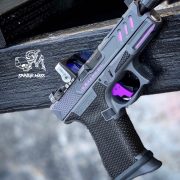 A Sinner Mass Favorite.  Highlight the accents of your gun to give it some pop.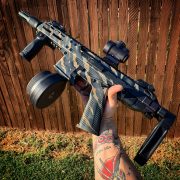 Have a unique camo design?  Saw it on IG or Google? Send us a screen shot and we can fabricate it.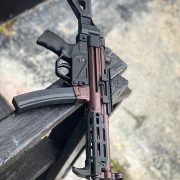 Gun Candy gives your gun a "sheeny" look.  Cerakote is used, so you still get the functional benefits.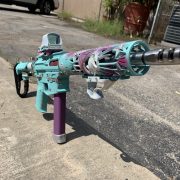 Love Marvel Movies? Die Hard POTUS fan? Unicorn? We do it all.  These are the projects we live for.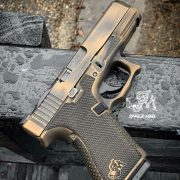 Add some distressing to your Cerakote to give it a subtle two tone look and give your gun some character, without actually damaging it…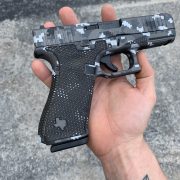 Payments as low as $18/month.