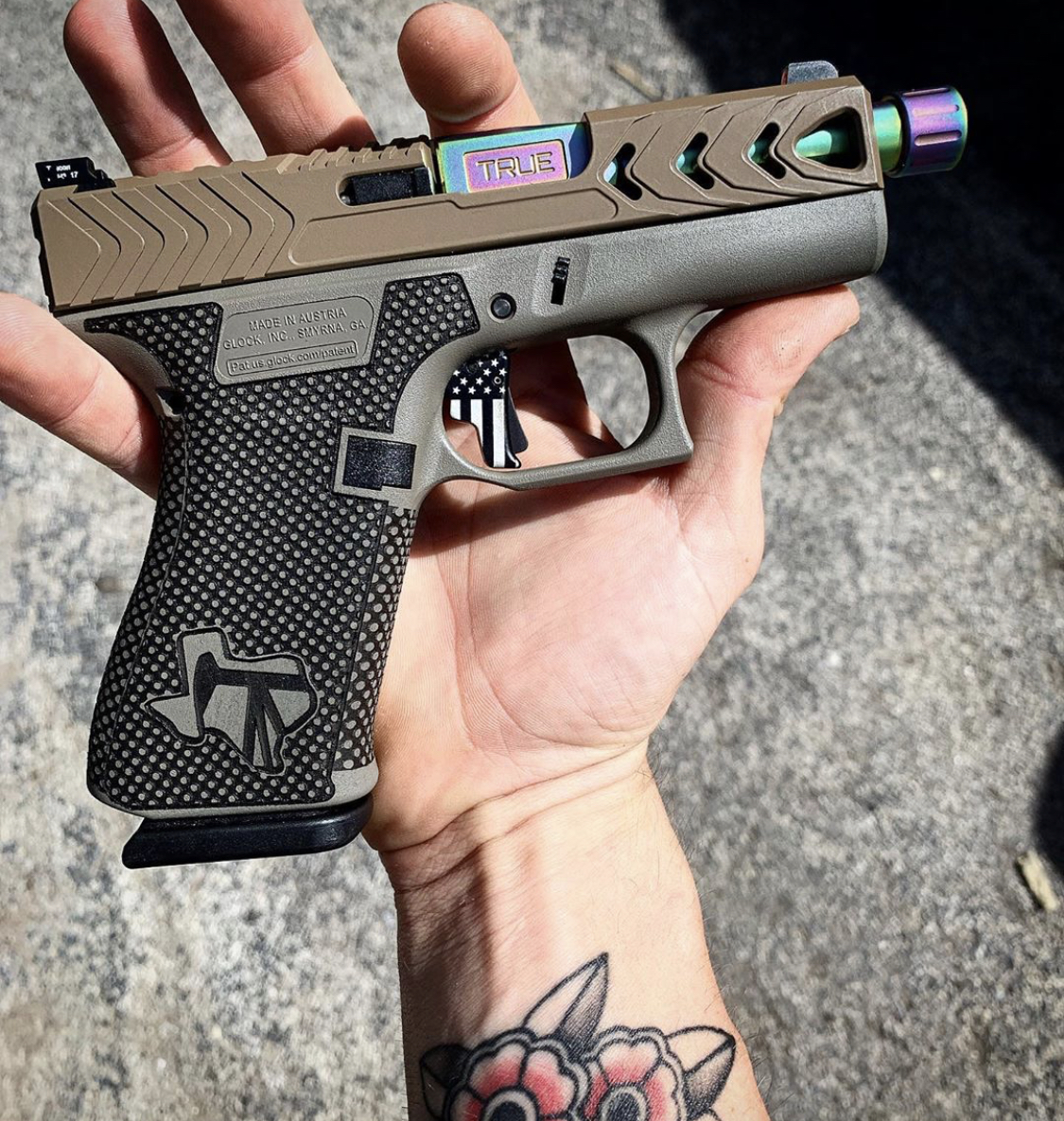 Benefits of Grip Enhancements
Gun frames change but your hands don't. We can modify your pistol grips to give it your desired texture. We also offer frame enhancement services to give you better muzzle control, helping you become a more effective shooter.
We remove the existing texture(s), and apply texture to the grip with our fiber laser engraving machine. We put texture where you want it, and can modify the aggressiveness of the grip.  We can do Glock, Sig Sauer, CZ, S&W, and 1911 grips.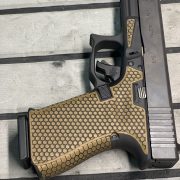 Thumb Paddle / Accelerator Cut
Take your muzzle control to the next level with a thumb paddle.  Can be applied to most Glock frames.  Top requested modification.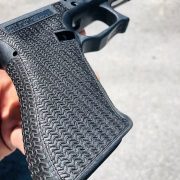 Our most requested modification.  Have a higher hand placement on your frame to have better muzzle control.  Also for those with larger hands/fingers, give its a more ergonomic feel.  We can do single and double undercuts.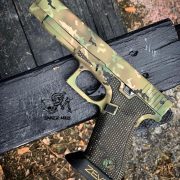 It always good to have something to remind you about "trigger control."  We add texture where your index finger should be placed when you are holding your firearm, but aren't ready to fire yet.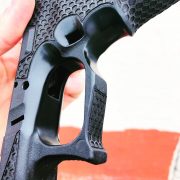 We make it easier for you to push your magazine release component.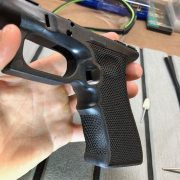 We can remove one or both finger grooves from your Glock.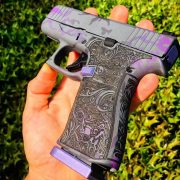 Custom Designed Stippling
Don't want a traditional stipple pattern on your firearm?  We can laser engrave functional and aesthetically pleasing patterns into your grips.  Your imagination is the limit.  Not much of an imagination?  Let us design something for you.

Payments as low as $18/month