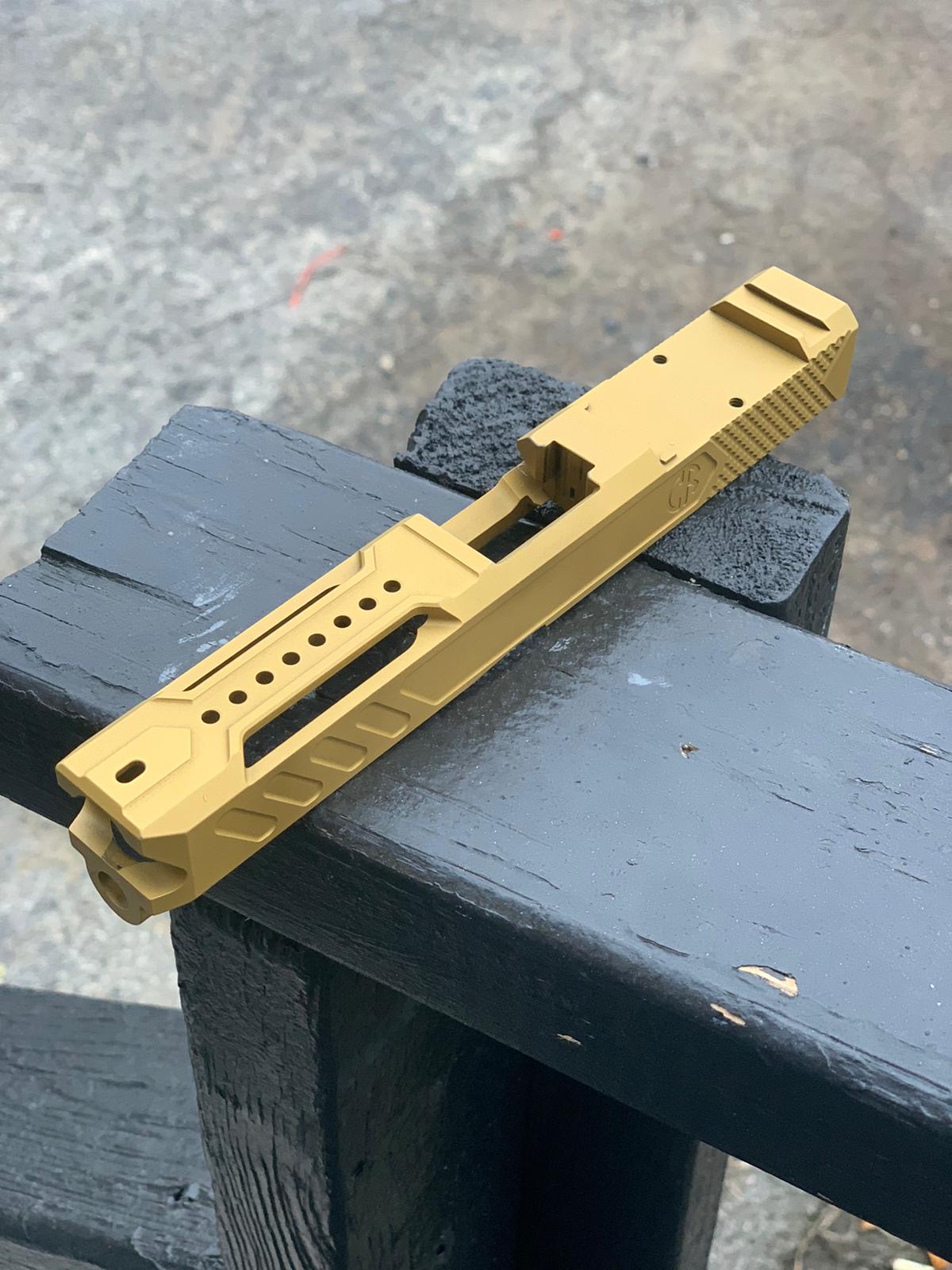 THE BENEFITS OF TiN COATING
Titanium nitride coating is implemented to enhance the materials along with the natural properties of the chemicals. This makes it perfect to PROTECT AGAINST ABRASION, EROSION, CORROSION, FRETTING/GALLING, CAVITATION, BRINELLING.  It also is a statement maker. Everyone should have at least 1 Golden Gun.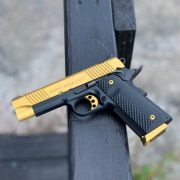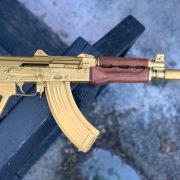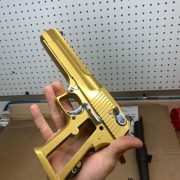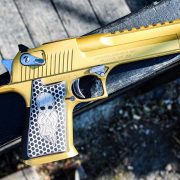 Magnum Research DE .50 Cal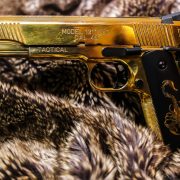 We did a complete replication of the 1911 Nicholas Cages uses in the Blockbuster hit, Faceoff.  High polished.

Payments as low as $18 per month